Another 11 hours of train travel took me further north again, up into the Arctic Circle and on to Bodo. Once on the train I worked out the approximate time that I would cross the Arctic Circle line and waited for it with glee. To be honest I can't really explain why it was so important to me, just as I can't really explain why I have to go to 101 countries, it's just something I need to do! The landscape was surprisingly boring and barron, a real shock after two amazing journeys in the south of the country. I later learned that in the Second World War much of northern Norway was left in ruins by the Nazis, Bodo itself was destroyed after a Luftwaffe attack in 1940. (Though it is generally a remote and inhospitable area too!)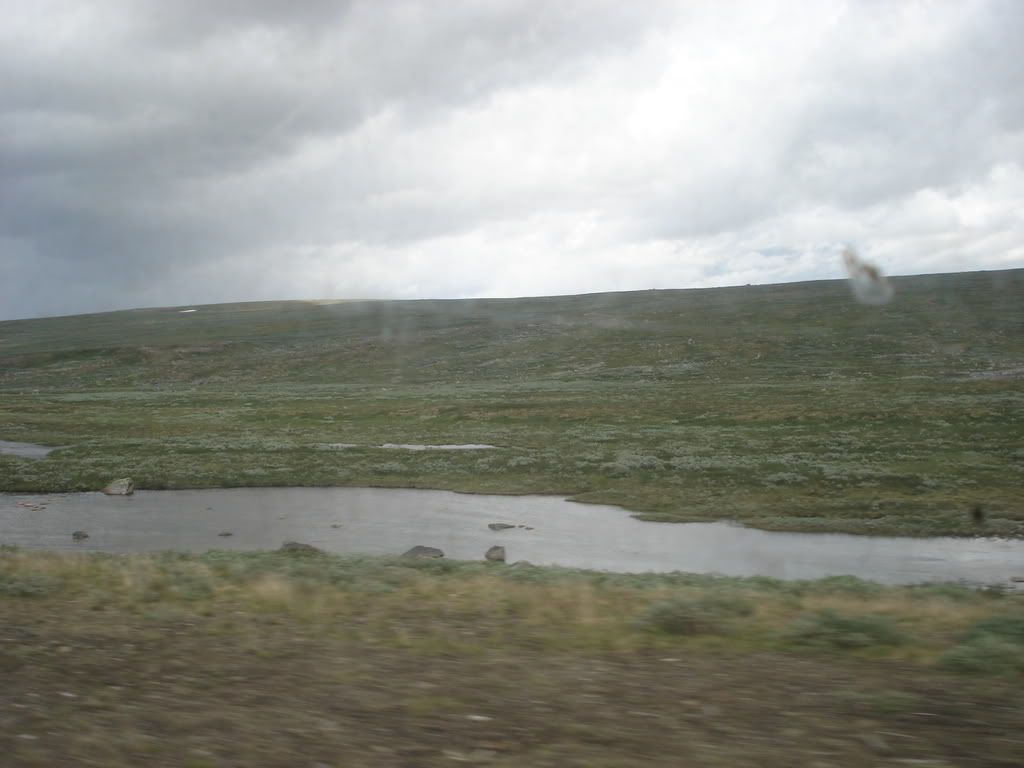 When the train was approaching the line an announcement was made and I hurried to the window like it was 10 seconds to midnight on New Years. The driver blew the whistle and I saw the marker by the the rail and roadside. I also saw fireworks, dancing polar bears and lemmings juggling pringles, as well as airplanes pulling celebratory banners across the sky because I had after all, made it into the Arctic Circle. (Actually none of that happened, we just went past and that was that, but that doesn't sound as exciting.)
Later the railway ran along side the coast.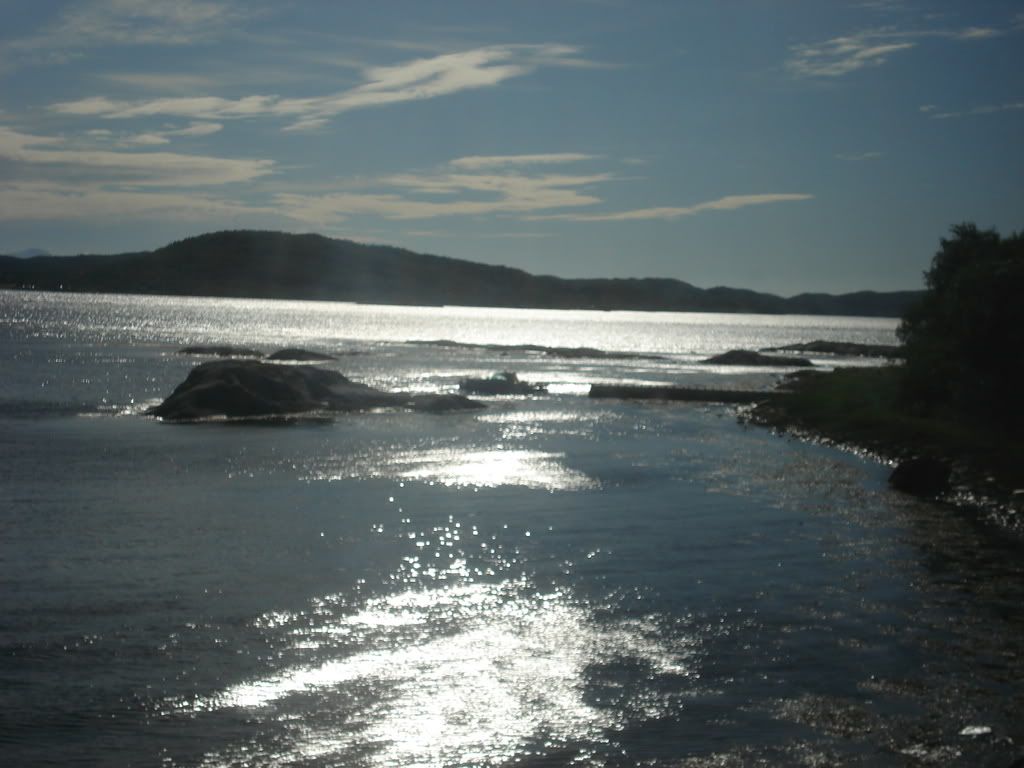 For any GCSE History people who remember the American U-2 pilot Gary Powers, Bodo is also known as the place he was supposed to fly to when he was shot down over the Soviet Union during the Cold War. Bodo is also home to the strongest tidal current in the world, another fact which I'm sure you'll feel a lot better for knowing. My tourist leaflet describes the event; "ever 6 hours, 400 mill m cubes of water rush through narrow sound." Quite.
After I arrived at about 7pm I thanked the lord for 7-11s as it was the only thing open at that time on a Sunday, (I wouldn't have been able to afford anything else, food in Norway is so expensive that the best way to save money is to skip meals). I must have looked a real sight sitting on the ground at the harbor as somebody stopped to offer me money! I kindly refused and told her that I was just a hungry person admiring the view.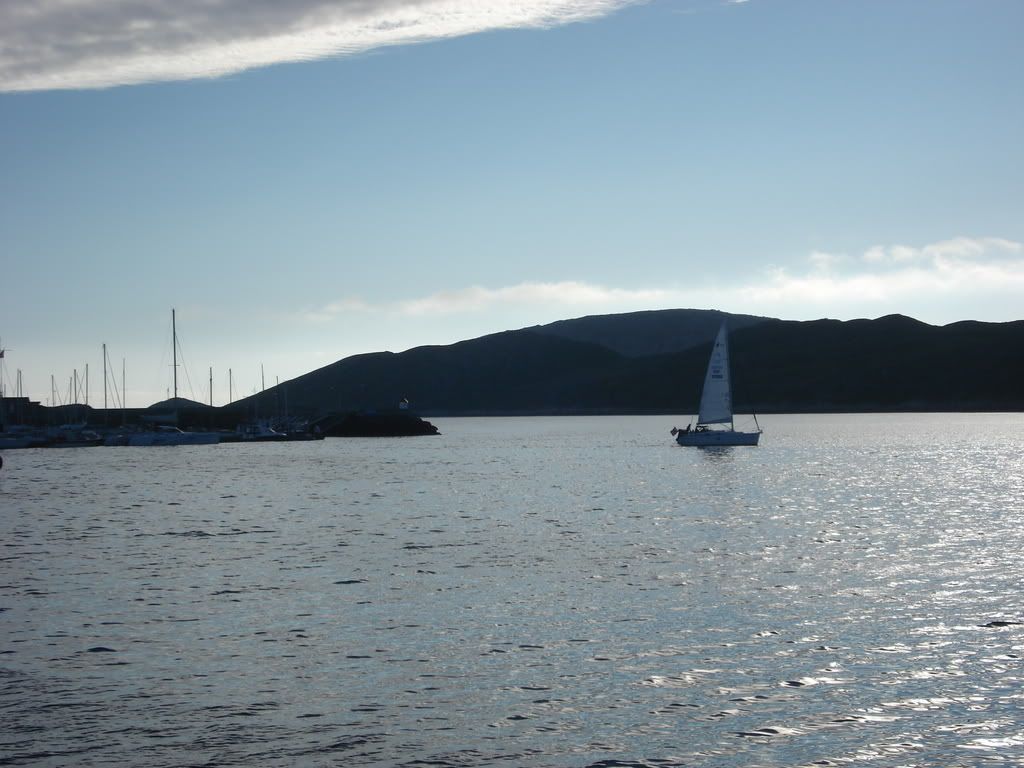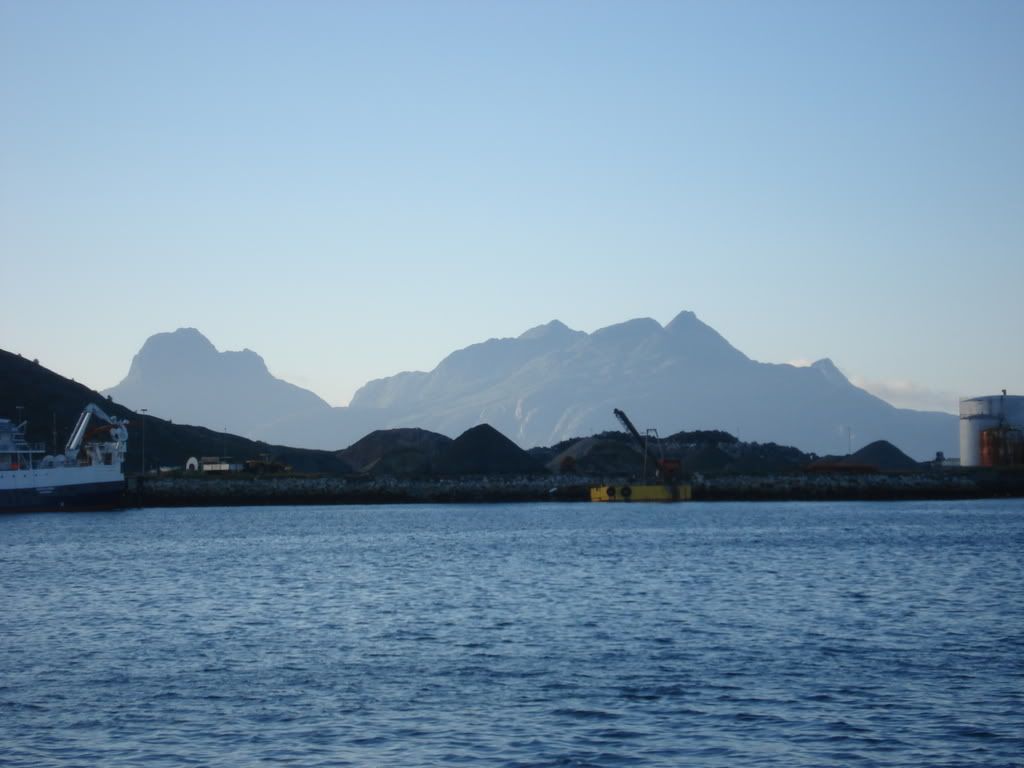 After a day it was time to fly back to Oslo before making my way home, but not before buying a snoopy bag as a souvinir.
It amazed me how it takes days of coach and train travel to get from Oslo to Bodo, and only an hour and a half to fly back on the plane! From Oslo to London the world looked like a beautiful Care Bear land outside.
I was sad to be going home, I liked Norway a lot and there is no going back in my "mission 101", only on to the next. I think about my time there often.
x